Watercraft Loans
Looking for a watercraft loan?
Watercraft loans for new & used boats, jet skis, surf skis and any other water going vehicles.
Watercraft Loans available for Australian residents of Sydney, Melbourne, Brisbane, Canberra, Adelaide, Perth, Hobart, Darwin, Newcastle and all other Australian cities and towns.
Quick, simple online watercraft loan application process! Apply now for the watercraft loan that you want.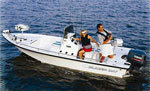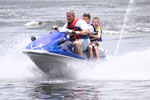 Watercraft Loans
Loans from $5,000 up to $25,000 for new & used watercraft - boats, jet skis, surf skis and any other water going vehicles

Loan amount includes asset price, insurance, application fee etc


Loan Term - 2008 models and older - up to 24 months

Loan Term - 2009 models and newer - up to 36 months
Loan Criteria - Watercraft

General:
Private sales are eligible to apply. Required: copy of vendor's driver's license, proof of bank account details, & tax invoice (signed by vendor). A vehicle inspection report MUST also be completed.
Private sales required to provide photos of seller's driver license and the vehicle showing the registration number
Insurances:
All vehicles MUST be comprehensively insured for the duration of the contract
Warranty, Gap, Loan protection, Comprehensive and other loan related insurances accepted
Total insurances cannot exceed %35 of principal financed